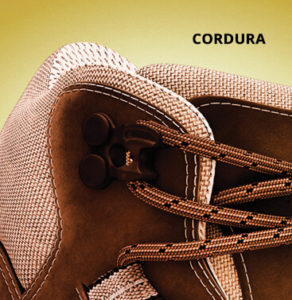 CORDURA
High tenacity yarns offering durability and improved abrasion and tearing resistance; besides, it's easily cleaned and quickly dried.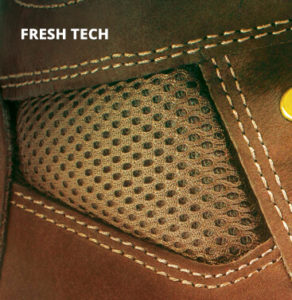 FRESH TECH
Moisture evaporation and quick dry. Three micro layers with permeable and three-dimensional air chambers.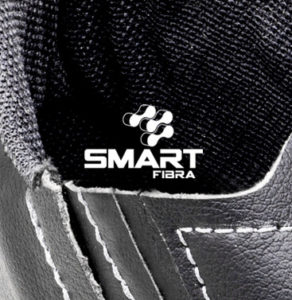 SMARTFIBRA
Microfiber fabric that proved to be better than leather itself. It's lighter, flexible and breathable. Protects against most chemicals, dust and oil. It's washable and water resistant. It complies with standards ABNT NBR ISO 20344, ABNT NBR ISO 20345 and ABNT NBR ISO 20347.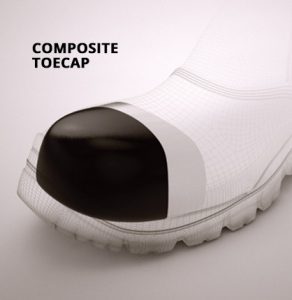 COMPOSITE TOECAP
Made out of a blend of high performance plastics, it's up to 40% lighter than the regular steel toecaps while offering resistance and protection against impact and compression. Ideal for electrical hazards. It complies with standards ABNT NBR ISO  20344 and ABNT NBR ISO 20345.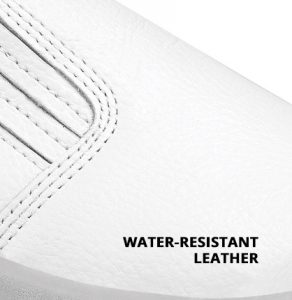 WATER-RESISTANT LEATHER
Specially treated grain leather. It delays the permeation of water.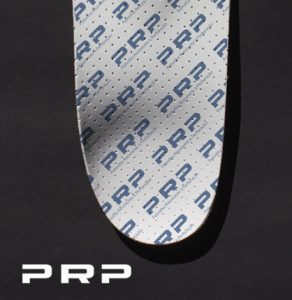 PRP insole
Non-metallic insole made out of multiple superposed layers of high tenacity polyester sheets offering ultimate perforation resistance. Protects 100% of the foot's sole.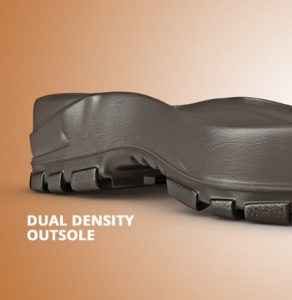 DUAL DENSITY OUTSOLE
Improved resistance, stability, flexibility and impact absorption.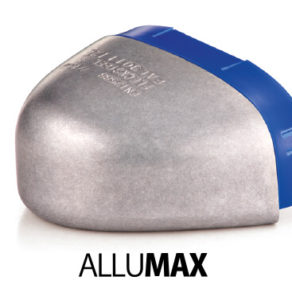 ALLUMAX
The aluminum toe cap is not only lighter than the steel toe cap but also comfortable, ensuring resistance and protection against impacts and compression.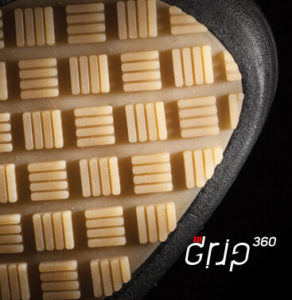 GRIP 360
We've just created a new concept of technology: "GRIP RUBBER FLEX IN NATURA". Allows 360 degrees of reliable protection so that you may go through the most daring tasks during the day. The sole is covered with micro transversal grooves that make fluids to drain instantly, preventing the sole from rub-blocking films of any type.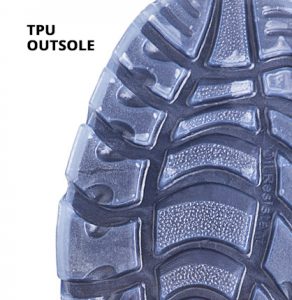 TPU OUTSOLE
Dual density TPU or thermoplastic polyurethane directly injected in the upper, offering a btter performance in comparison to the other outsoles, being extremely resistant to chemical products and tearing while having an excellent grip and durability.